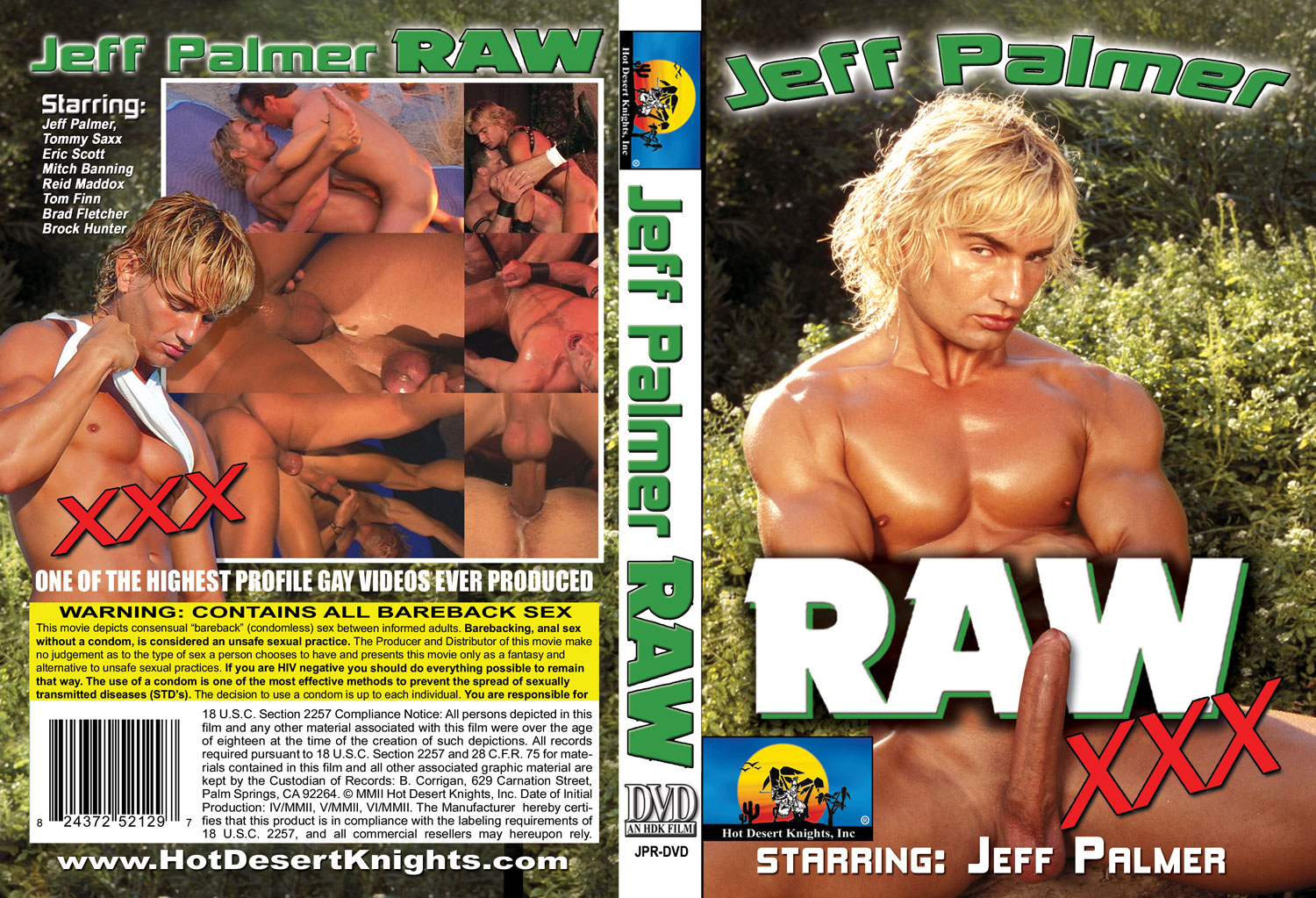 Jeff Palmer is one of the gay adult industry's most recognized stars and with the release of JEFF PALMER RAW, he has now become the most controversial. A former Falcon Studio exclusive and model for Jet Set Production, Jeff was tired of making what he calls vanilla films and wanted to make a movie where their were no limits and no barriers, and where he could fuck ass the way he really wanted to – hard, nasty and RAW!
Scorching scenes in the scorching southern California desert and nothing but hard core butt pounding action as Jeff and his friends from fucking in the Canyons to the Dungeon. No plot – no dialogue – no condoms – NO FAST FORWARD MOMENTS – just ass pounding, jizz shooting, cum dripping man to man sex.
Four scenes, eight men, and nearly 2 hours of non-stop action. And for those of you who believe Jeff Palmer is just a top, wait to you see the expression on Jeff's face as Tommy Saxx flips him over and RAMS his hard, wet cock up Jeff's hot, tight, quivering asshole! No one knew it was going to happen, not the director, not the cameramen and certainly not Jeff. It was totally unscripted, and, as Tommy said later, I just decided that I wanted a piece of that ass, and once I flipped him over, there was no going back! It was an historic moment as it was the FIRST time Jeff has ever been fucked on camera. That scene alone, and the look on Jeff's face as Tommy's cock slammed into Jeff's hole is worth the price of the video. WATCH the movie that made JEFF PALMER the bareback star that he is today!
Use your CCBill Affiliate Code and promote this HDK Movie using the following:
Download Photo Set from this HDK Movie