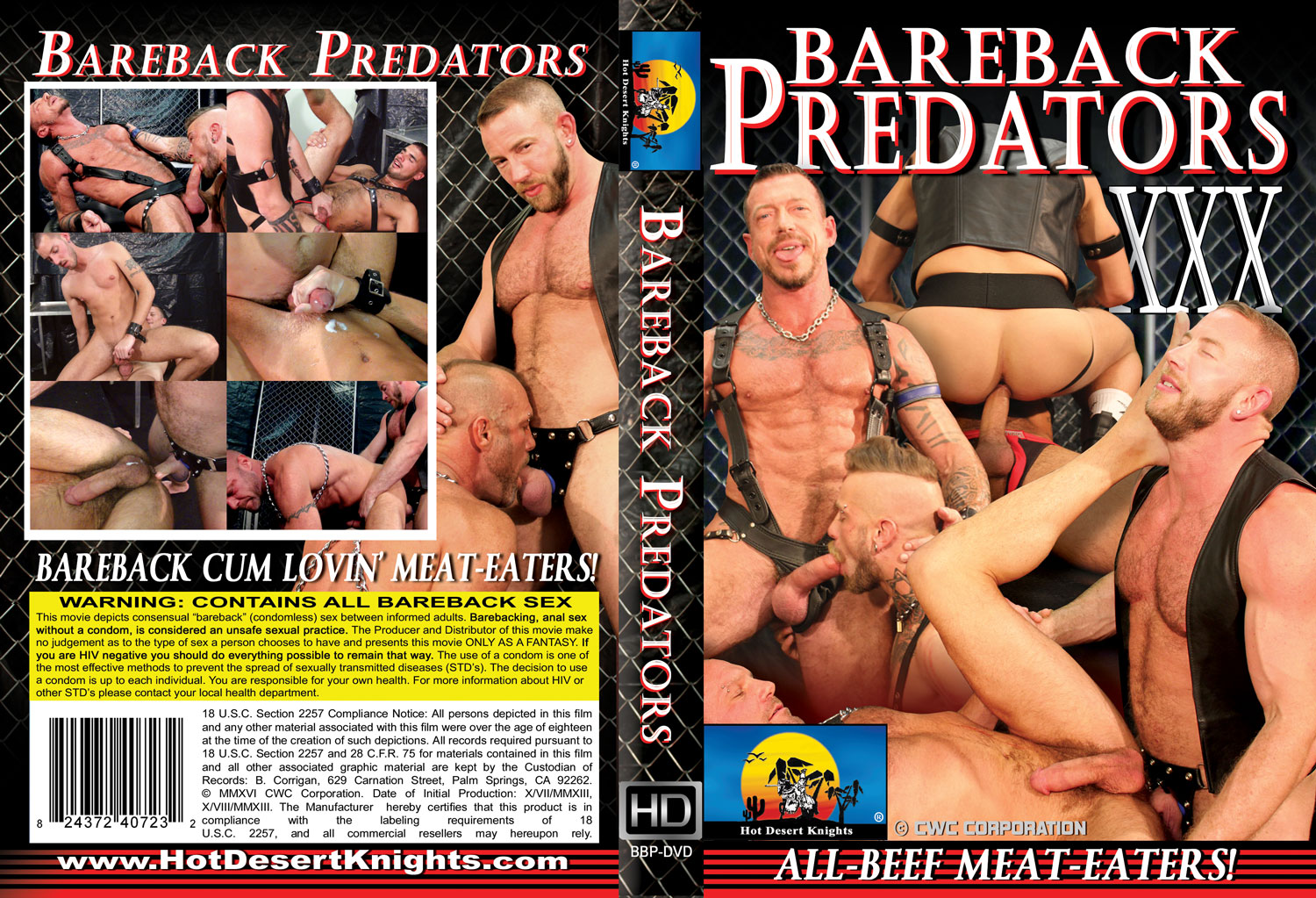 What sort of insatiable and primal bareback predator are you?? Hot Desert Knights brings you a dungeon of cum lovin' all-beef meat-eaters, with one primal thought on there minds, pure cock annihilation and ass destruction, and to swap gobs of cum from other ruthless BAREBACK PREDATORS!
Featuring some of the best and biggest name BAREBACK PREDATORS in the business, just the way you would want any untamed unrestrained exploits with hung muscular men to feature! Infamous porn stars Shay Michaels and Ray Dalton lead an all star cast which includes; Chad Brock, Cylus Kohen, Nick Andrews, Christian Matthews, Gio Ryder and Kyle Braun.
These BAREBACK PREDATORS are the kind of primitive cum thirsty bottoms, and bull-balled top stallions you want to meet, all with one mission in mind, to ruthlessly exploit and destroy every cum begging hole until it's completely creamed. It is no surprise to anyone that most bottoms want a dominate virile energetic predator top, and visa-versa, most tops want a power bottom with the sexual appetite of meat-eating predator to drain their cocks dry. It's a match made in bareback heaven. Sit back and enjoy as these hungry studs empty their balls of creamy cum into worn-out man-cunts and down eager waiting mouths.
Pop in this DVD, break out plenty of lube, and get ready to shoot one hot load after the next with this no-holes-barred fucking feature film!

Use your CCBill Affiliate Code and promote this HDK Movie using the following:
Download Photo Set from this HDK Movie