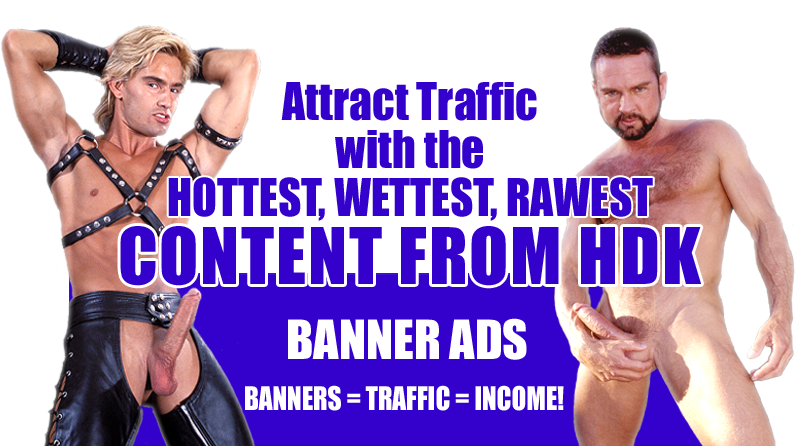 The name of the game is traffic. The more HDK banners you have on your site and on other sites, the more traffic you will send to HDK and the more income you will make. BANNERS = TRAFFIC = INCOME! The higher quality traffic you can send, the more income will be made. The quality of the traffic you send will vary depending on what type of site you have,
and what type of sites you place our banners. Even though, in most cases, higher quality traffic translates into more revenue, ALL types of traffic can equate into sales for you. Conventional ways of marketing revenue sharing programs range from utilizing traffic from free sites, pay sites, and search engines. Here are a few tips and tricks that will help
you market HDK on any of these websites and start earning money immediately. But a couple of things are certain, the more prominently you place our banners on your site, the more money you will make The more HDK banners you place on other sites…….the higher the potential to generate substantial income for you.
Here are a selection of HDK banners of varying types and sizes that have proven successful. Simply use any of these banners below and use your CCBill affiliate code provided to you through CCBill to link to HDK to start earning money today:
HDK Tall Vertical Banner ADS:
(Click on the images below to display full banner image)
HDK Wide Horizontal Banner ADS:
(Click on the images below to display full banner image)
…more HDK Wide Horizontal Banner ADS:
(Click on the images below to display full banner image)
HDK Small Button Banner ADS:
(Click on the images below to display full banner image)
HDK Square or ODD Size Banner ADS:
(Click on the images below to display full banner image)