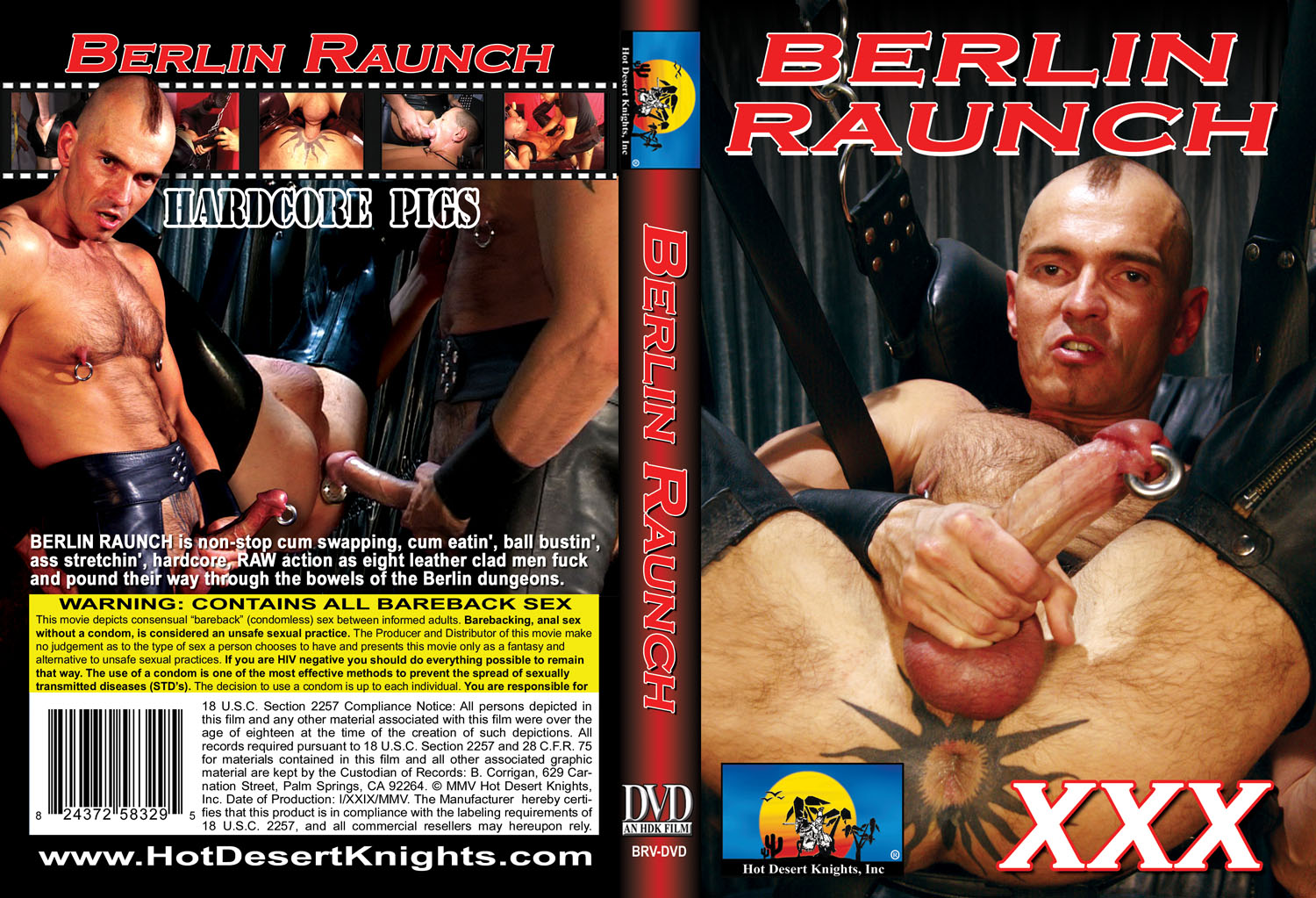 HDK's Bareback movie filmed entirely on location in Berlin will BLOW-U-AWAY. Be prepared as the action begins immediately!
Out of the depth of the deepest, darkest, dungeons in Berlin comes BERLIN RAUNCH. An underground masterpiece of raunch and depravity. Be prepared as the action begins immediately with hard, fast, furious fucking as the aggressor works over his bottom boy with everything from his PA pierced cock to huge dildos. Serious C&BT with hot wax pouring on the bottom boys cock and balls. He screams his pleasure as they furiously fuck their way to massive spurts of hot, white, creamy, man juice.
The non-stop action continues with four more fast paced, hardcore, dungeon fuck scenes as the bottom boys get fucked with dildos, cocks and hands. Assholes get stretch and filled with dildos AND cocks at the same time. Leather, slings, tats, lube, cum, sweat and skin to skin action all mix together in five hot scenes sure to please every PIG.
BERLIN RAUNCH is non-stop cum swapping, cum eatin', ball bustin', ass stretchin', hardcore, RAW action as eight leather clad men fuck and pound their way through the bowels of the Berlin dungeons.
Use your CCBill Affiliate Code and promote this HDK Movie using the following:
Download Photo Set from this HDK Movie