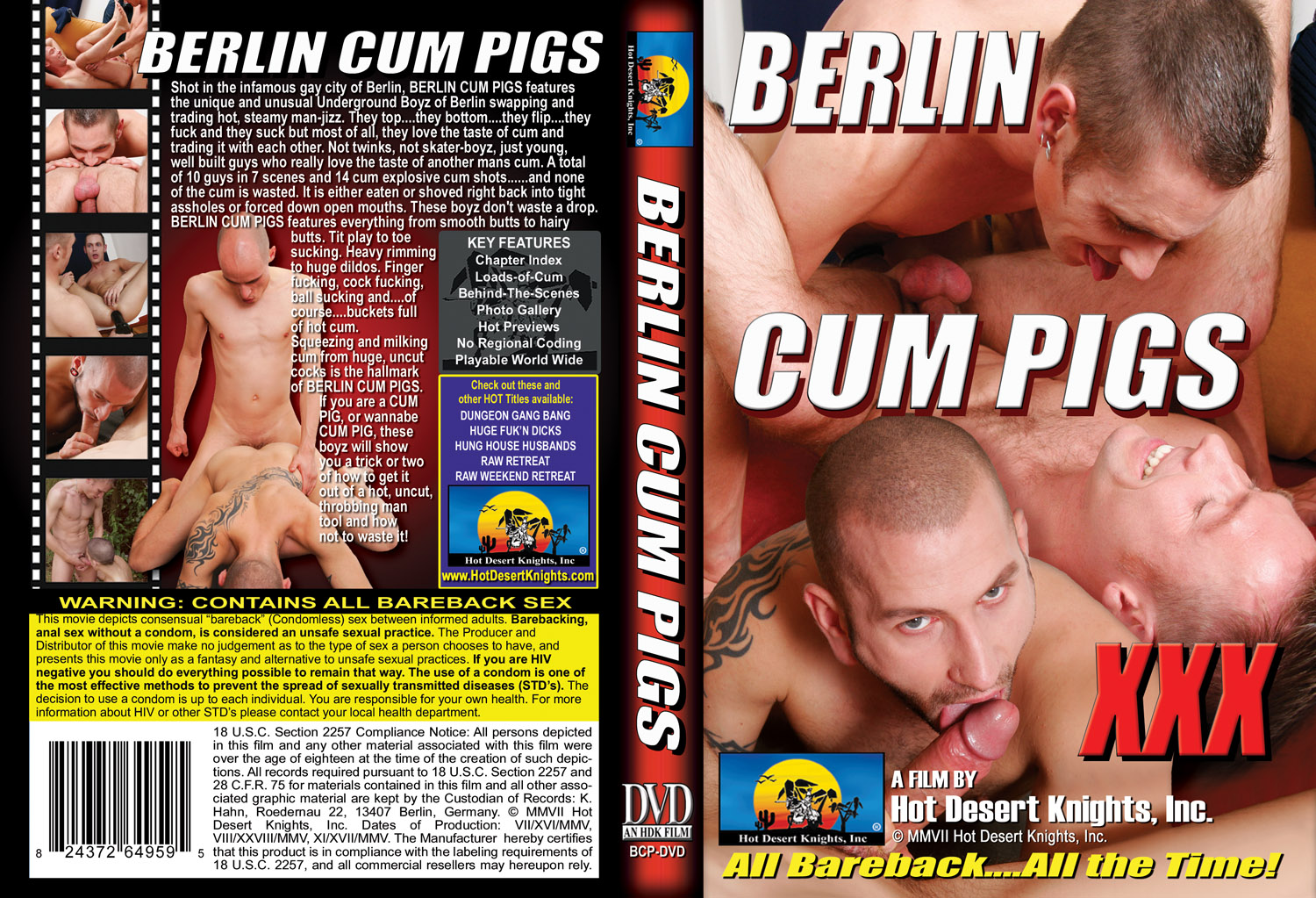 Shot in the infamous, gay city of Berlin, BERLIN CUM PIGS features the unique and unusual Underground Boyz of Berlin swapping and trading hot, steamy man-jizz.

They top….they bottom….they flip….they fuck and they suck but most of all, they love the taste of cum and trading it with each other.
Not twinks, not skater-boyz, just young, well built guys who really love the taste of another mans cum. A total of 10 guys in 7 scenes and 14 cum explosive cum shots……and none of the cum is wasted. It is either eaten or shoved right back into tight assholes or forced down open mouths. These boyz don't waste a drop.
BERLIN CUM PIGS features everything from smooth butts to hairy butts. Tit play to toe sucking. Heavy rimming to huge dildos. Finger fucking, cock fucking, ball sucking and….of course….buckets full of hot cum.
Squeezing and milking cum from huge, uncut cocks is the hallmark of BERLIN CUM PIGS. If you are a CUM PIG, or wannabe CUM PIG, these boyz will show you a trick or two of how to get it out of a hot, uncut, throbbing man tool and how not to waste it!
Use your CCBill Affiliate Code and promote this HDK Movie using the following:
Download Photo Set from this HDK Movie