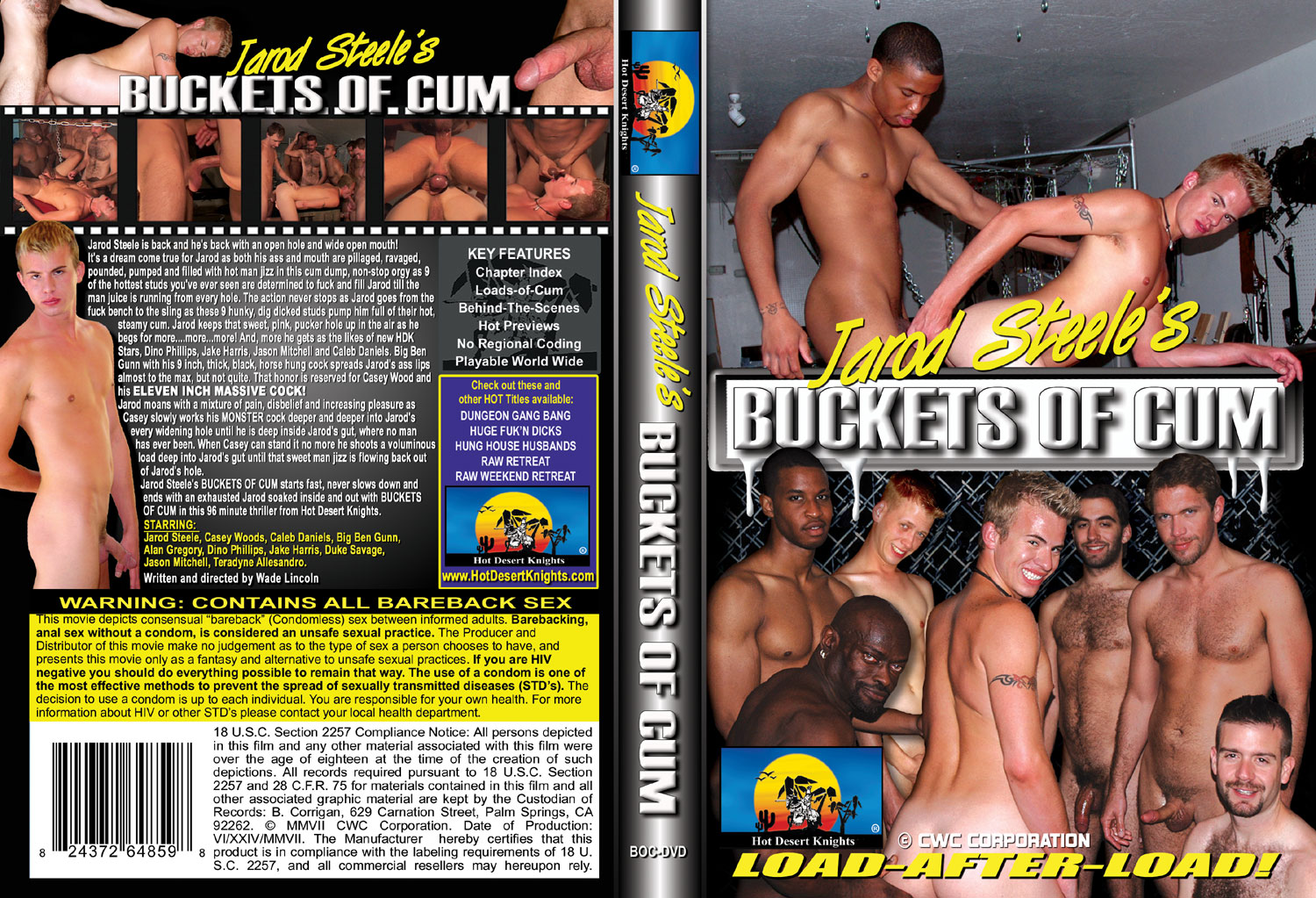 Jarod Steele is back and he's back with an open hole and wide open mouth!

It's a dream come true for Jarod as both his ass and mouth are pillaged, ravaged, pounded, pumped and filled with hot man jizz in this cum dump, non-stop orgy as 9 of the hottest studs you've ever seen are determined to fuck and fill Jarod till the man juice is running from every hole.
The action never stops as Jarod goes from the fuck bench to the sling as these 9 hunky, dig dicked studs pump him full of their hot, steamy cum. Jarod keeps that sweet, pink, pucker hole up in the air as he begs for more….more…more!
And, more he gets as the likes of new HDK Stars, Dino Phillips, Jake Harris, Jason Mitchell and Caleb Daniels. Big Ben Gunn with his 9 inch, thick, black, horse hung cock spreads Jarod's ass lips almost to the max, but not quite. That honor is reserved for Casey Wood and his ELEVEN INCH MASSIVE COCK! Jarod moans with a mixture of pain, disbelief and increasing pleasure as Casey slowly works his MONSTER cock deeper and deeper into Jarod's every widening hole until he is deep inside Jarod's gut, where no man has ever been. When Casey can stand it no more he shoots a voluminous load deep into Jarod's gut until that sweet man jizz is flowing back out of Jarod's hole.
Use your CCBill Affiliate Code and promote this HDK Movie using the following:
Download Photo Set from this HDK Movie