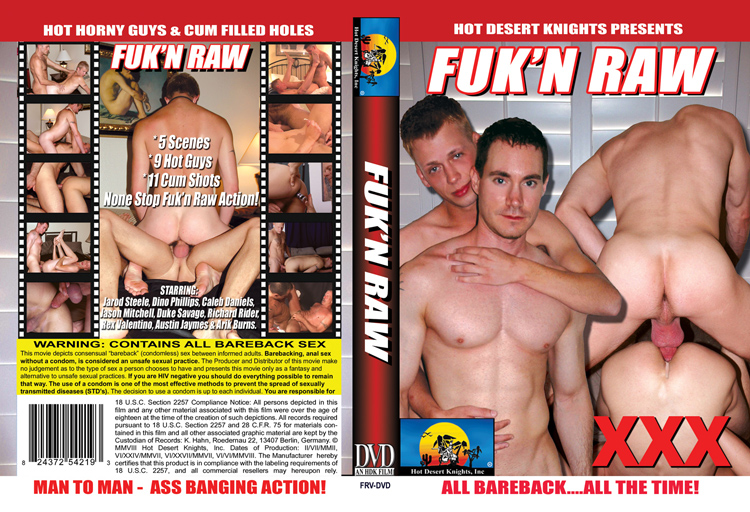 HOT HORNY GUYS & CUM FILLED HOLES!

Nothing but hottest guys Fuk'n Raw, just the way it should be. Five complete scenes featuring 9 hot guys in every position possible. These Man-whores, Sluts and Cum Crazy Whores of Palm Springs with Huge hung cocks and tight pucker holes love nothing more than to be dripping with cum as internal and external cum shots explode on the screen. Everything from horny smooth muscle studs to the hottest hairy guys. Cum flows and drips from every hungry hole and none is wasted as these sex pigs eat it themselves or feed it to each other.
MAN TO MAN ASS BANGING ACTION!
From bedrooms to bathrooms, to anywhere they can do it, these horny young man-whores fuck like crazy and eat up cum like never before. The action is non-stop, the men incredibly hot and totally cum crazy, which is a great recipe to get you UP and get you OFF time and again!
This DVD is definitely a film that all Internal Cum Shot fans will want to add to their library.
Use your CCBill Affiliate Code and promote this HDK Movie using the following:
Download Photo Set from this HDK Movie
Download Preview Clip of this HDK Movie in WMV