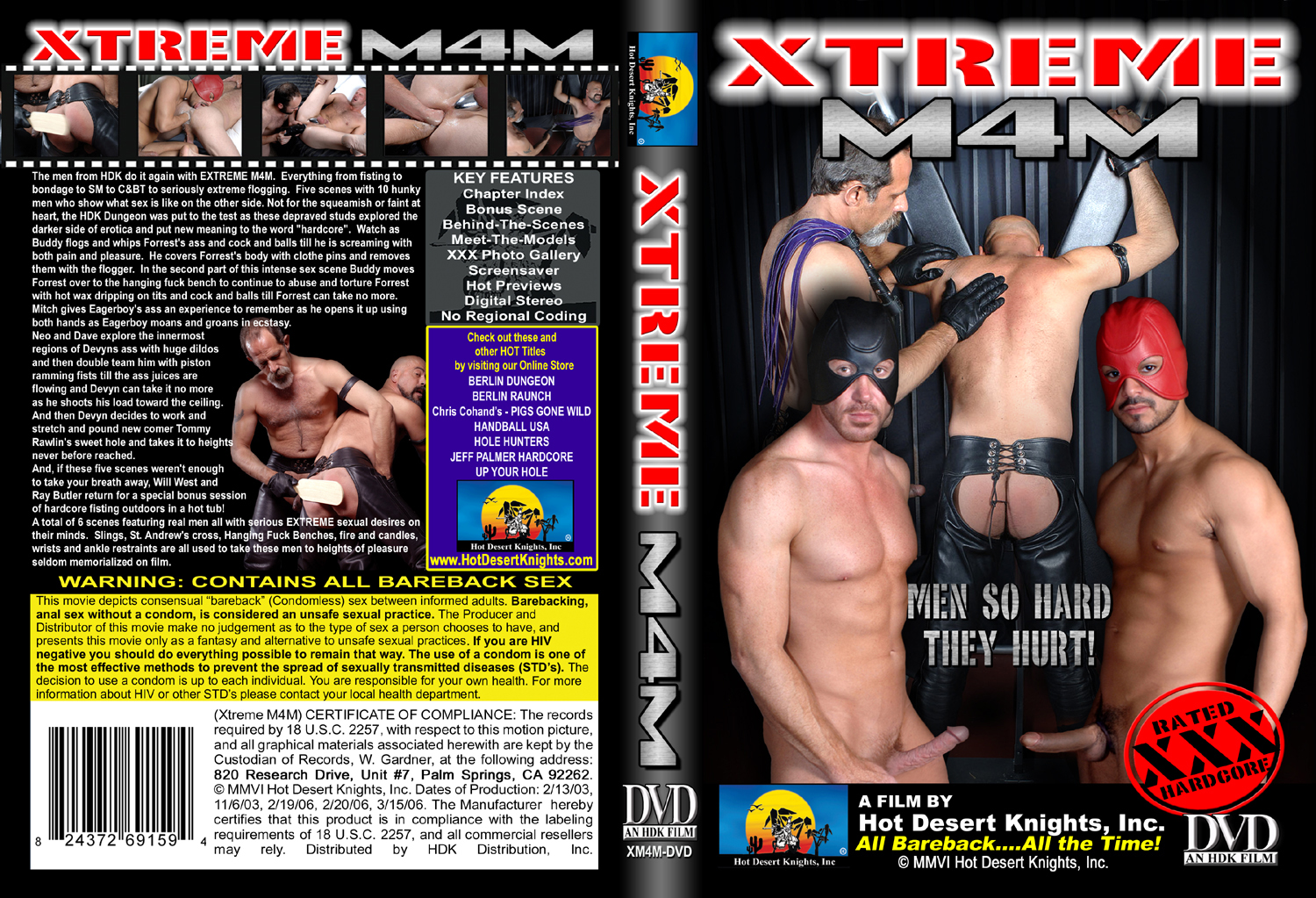 The men from HDK do it again with EXTREME M4M. Everything from fisting to bondage to SM to C&BT to seriously extreme flogging. Six scenes with 10 hunky men who show what sex is like on the other side.
Watch as Buddy flogs and whips Forrest's ass and cock and balls till he is screaming with both pain and pleasure. He covers Forrest's body with clothe pins and removes them with the flogger. In the second part of this intense sex scene Buddy moves Forrest over to the hanging fuck bench to continue to abuse and torture Forrest till he can take no more. Mitch gives Eagerboy's ass an experience to remember as he opens it up using both hands as Eagerboy moans and groans in ecstasy. Neo and Dave explore the innermost regions of Devyns ass with huge dildos and then double team him with piston ramming fists till the ass juices are flowing and Devyn can take it no more as he shoots his load toward the ceiling.
And then Devyn decides to work and stretch and pound new comer Tommy Rawlin's sweet hole and takes it to heights never before reached. And, if these five scenes weren't enough to take your breath away, Will West and Ray Butler return for a special bonus session of hardcore fisting outdoors in a hot tub!
A total of 6 scenes featuring real men all with serious EXTREME sexual desires on their minds. Slings, St. Andrew's cross, Hanging Fuck Benches, wrists and ankle restraints are all used to take these men to heights of pleasure seldom memorialized on film.
Use your CCBill Affiliate Code and promote this HDK Movie using the following:
Download Photo Set from this HDK Movie